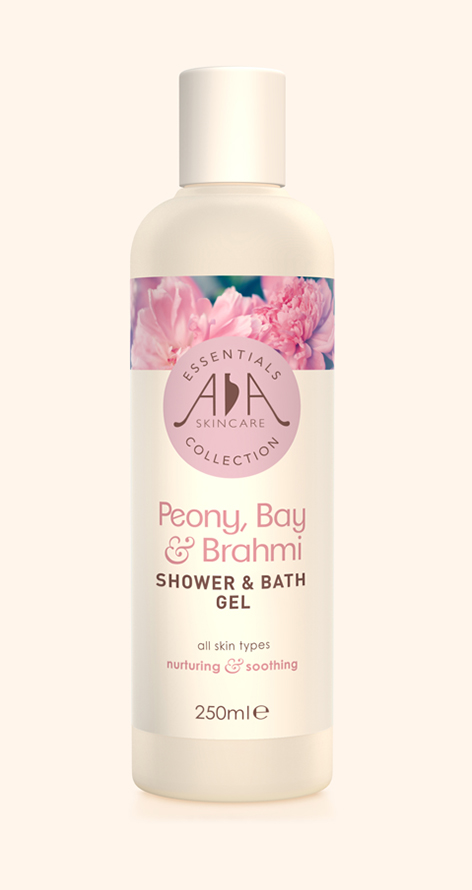 RRP: £5.94 for 250ml
--What does the promo say?--
"Balancing and soothing, this antioxidant rich formula will help give your skin an added boost, leaving it feeling soft, supple and well nourished.
Containing a delicate blend of traditional Ayurvedic herbs, pure essential oils and natural ingredients. This naturally inspired shower and bath gel is designed to be non - drying for the skin and the exquisite aromas make showering a real treat!"
The white and pink bottle, while traditional, perfectly encapsulates the essence of the ingredients used in this bath and shower gel. The flip-top lid of the plastic bottle opens easily when you are in the shower, yet closes securely. The flow of liquid is also such that you don't end up with a rush of product (so no wastage).
Lather up under the shower and rub over wet skin before rinsing off. Alternatively, squeeze into running water for luxurious bath bubbles.
The gel itself is completely clear, but lathers and froths with fine white foam on contact with water. This washes off without leaving any visible residue.
Floral without being heavy, and yet it has a depth and complexity to the layering of its scent that make it fresh, modern and unique. The exquisite aromas promised are definitely delivered.
Texture and consistency--
The gel is light and not sticky, without being runny or watery; it holds its shape. When lathered up, the foam is fine and smooth, with small bubbles.
Thanks to the essential oils included in the formulation, skin is left feeling truly moisturised, and sensitive skin soothed.
Thanks to the high quality of the ingredients used, I would have expected this to be far more expensive, and as little is needed to create a decent lather, one bottle would last a long time, even if used for baths instead of or in addition to showers. The complex layering of scents and refined foam texture also creates a truly luxurious experience, and even though I was sent my bottle for free by AA Skincare's PR, I would undoubtedly spend my own money on replenishing stocks.
perfect partners
Peony, Bay & Brahmi Liquid Conditioner, £5.94
Peony, Bay & Brahmi Nourishing Shampoo, £5.94