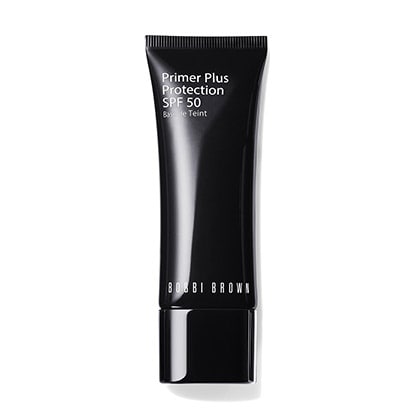 RRP: £24
--What does the promo say?--
"
A lightweight, fast-absorbing face primer that enhances the quality of your foundation while delivering invisible broad-spectrum UVA/UVB protection.
Helps prevent sun damage and premature signs of aging with broad-spectrum UVA and UVB protection. Applies evenly and invisibly—perfect for layering under makeup. Helps balance skin's natural moisture level with Sodium Hyaluronate.
Paraben-free; sulfate-free; phthalate-free; mineral oil-free; vegan.
--Packaging--
The sleek and unisex monochrome packaging is typical of Bobbi Brown and is sophisticated and modern. The lid twists off easily when needed and clicks closed securely.
--Application--
The website advises that you smooth it onto skin after cleansing and moisturising, taking care to avoid the eye area, prior to applying foundation. So straightforward stuff.
--Appearance--
The lotion is white, but blends invisibly into skin.
--Texture and consistency--
Smooth and blendable; feels more like a moisturiser than a sunscreen.
--Scent--
Nothing discernible; just a clean, neutral scent, despite the aromatic oils used.
--Effects on the skin--
Protects skin from the sun effectively, even fair skin that normally burns easily. Makeup also stays put. Some reviewers on the Bobbi Brown website complain that it leaves their skin looking greasy or shiny even after makeup has been applied, but I have never found this.
--Value for money--
I was sent mine for free by Bobbi Brown's PR (thanks guys!) but would spend my own money on this product: it's reliable, effective, and of high quality.
perfect partners
Skin Foundation Stick, £31
Foundation Brush, £33