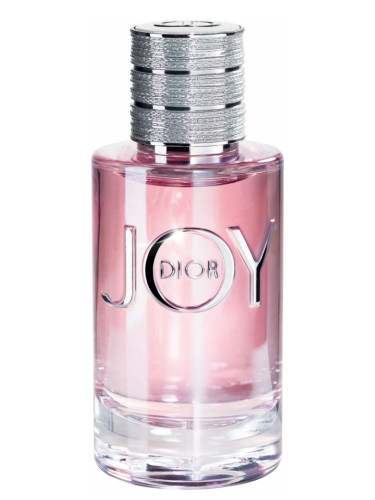 RRP: from £54 for 30ml
--What does the promo say?--
"

The new JOY by Dior fragrance is immediate, clear and generous. Joy is finally captured in a scent, marked by both enveloping softness and energy.
An ode to pleasure and life.
An Eau de Parfum illuminated by the vibrant smile of flowers and citrus fruits, the smooth caress of woods and the serenity of musks.
A fragrance with a thousand nuances and facets, yet crystal-clear. "
JOY by Dior expresses this remarkable feeling of joy by offering an olfactive interpretation of light.
This perfume resembles certain pointillist paintings that are rich with a precise, yet not too obvious, technique. It is constructed with multiple nuances, a myriad of facets that lead to an expression that is clear and self-evident."
(
François Demachy, Dior Perfumer-Creator)
Zested Bergamot and Mandarin explode in unison with flowers. Grasse Rose, in both Essence and Absolute form, as well as heady Jasmine, blend with these delectable fruits in a vibrant smile.
Warm and creamy Sandalwood embraces us in softness.
An intimate signature, the clear and powdery whisper of musks creates a tender and sensual skin-on-skin effect.
Its bottle is both luminous and precious. Its femininity shines through in the brilliant silver and radiant pink of this instantly attractive juice.
A bright shining silver thread wraps around the lid, like a light jewel delicately engraved with its name, which curls around in a perfect O."
The bottle is ergonomically pleasing and elegant, and the silver touches prove sophisticated and yet modern in their femininity. The spray mechanism is decisive without being wasteful and I always enjoy a completely see-through bottle (so you can always see how much is left while being able to enjoy the fragrance's colour) - though naturally this means you have to keep it away from direct sunlight.
The Dior website recommends preceding application with the Dior body milk before spritzing the EDP onto pulse points (on wrists and neck, and behind ears). Even if you only have the fragrance itself, though, this makes for an easy addition to your morning routine and a prolonged enjoyment of the scent.
The rose-coloured liquid is perfectly evocative of the roses from Grasse that are used in the fragrance, while remaining invisible when sprayed onto skin.
Some will be pleased to know that the rose element is not dominant; indeed, it is one that can be risky to use due to its tendency to be overpowering. It's therefore present as an accentuation rather than the main event. The woodier aspects - i.e., the jasmine and sandalwood - are the most noticeable, while being tempered by the slightly lighter bergamot (again, a scent that tends to divide the crowd). It's a well-balanced fragrance that unfortunately was too heavy, maybe even taking a slightly powdery turn, for my particular taste - I was disappointed to find the mandarin virtually undetectable as I prefer perfumes with sparklier top notes. Nevertheless, a grownup and sophisticated effect is created.
The headier components of this fragrance are what enable it to deliver in terms of staying power; the fragrance settles down nicely so that you shouldn't have to reapply during the day.
This has been one of Dior's biggest fragrance launches and I had been looking forward to trying it. If you enjoy the sandalwood and jasmine base notes then this is definitely the perfume for you; the ingredients used are clearly of high quality and despite the slightly eye-watering price tag you can be confident that a bottle will last you a while. Sadly, it's not for me.

Joy by Dior Moisturizing Body Lotion, £42.50 for 200ml